PREMISES AND DISTRIBUTION MODEL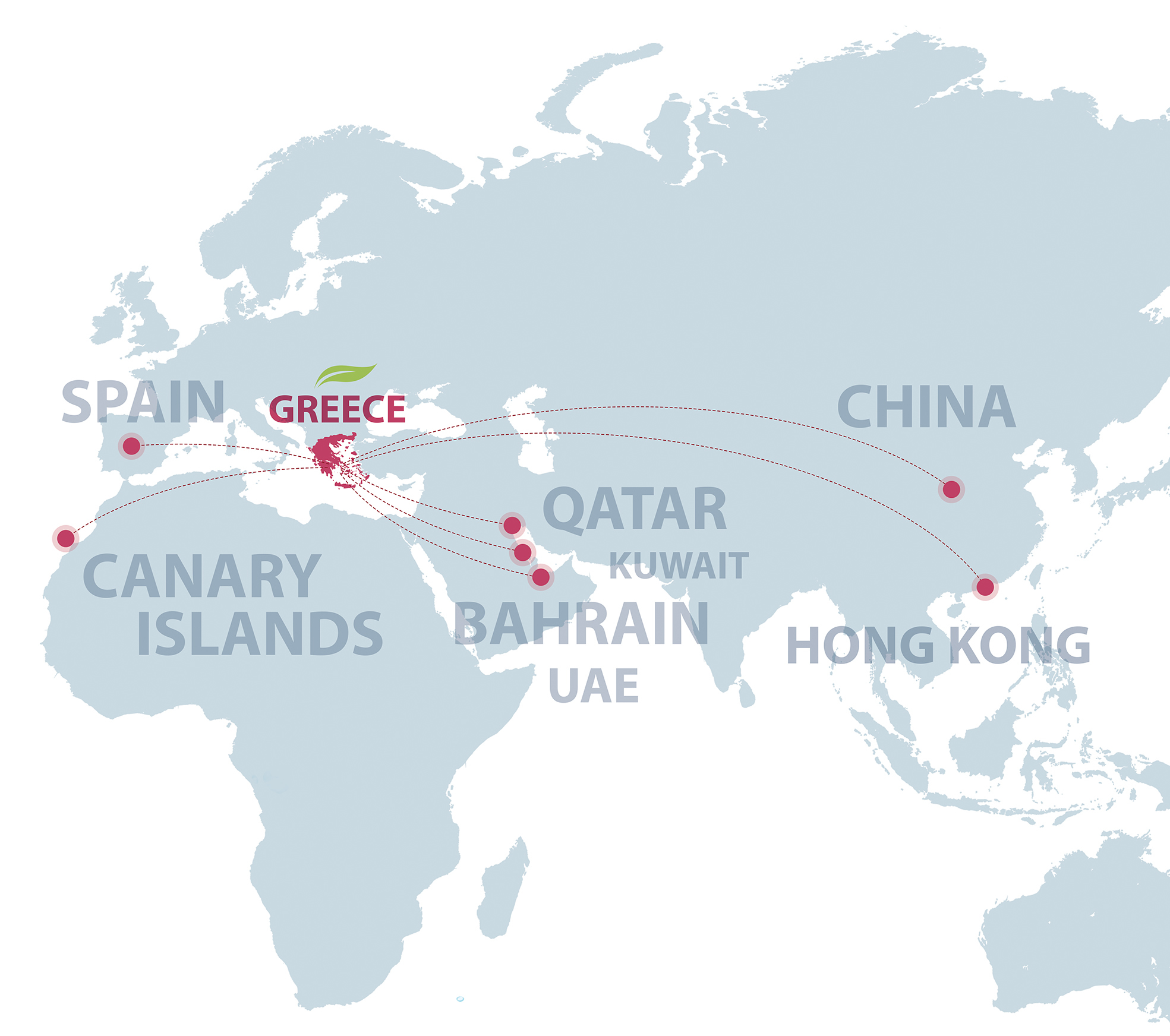 The site is located in Kouloura, Larisa, and is inside a land of 18000m2 of surface.
A kiwi plantation covers 10000m2 of that and within the rest 8000m2 rests the building/facilities.
The building surface together with various outdoor covered facilities is 900m2 which is used for the harvest, storage, sorting process (calibration), packaging and distribution of the fruits/vegetables and comprises of:
Administration offices & staff spaces
1 packaging area
1 precooling store of m2 and a capacity of 50 tons
3 cool stores of m2 and a capacity of 750 tons
1 mechanical sorting line with 2 channels, for the sorting of kiwi,
stone fruits and other fruits, with a capacity of 40 tons/shift
1 pallet weighting machine  
At last but not least, basis our client needs we can accommodate/cool store  larger quantities of products in third party facilities.
Our goal is to match supply and demand on time at a low possible cost for our clients.
We co-operate with specialised logistic partners and with our consolidation services we are able at any given time to find the most suitable solutions for any demand we receive.
We have the ability to do full tracks or containers loads whether is mix of fruits or stand alone product as well as consolidation of shipments of smaller scale pickings (normally by air), assuring the arrival on time, by offering customised solutions by ocean, air freights or trucks.
Symphonia's biggest supply markets are the Middle East Market, Canary Islands, Spain, Hong Kong and we are looking to expand our operations in markets like Canada, USA and more countries of the EU.